Configure your ordering website
Choose a layout you like the most or use our widget!
Block view
Personalize your menu, add attractive photos and marketing description. This way you will increase the chances of receiving orders as people like to see what they will get.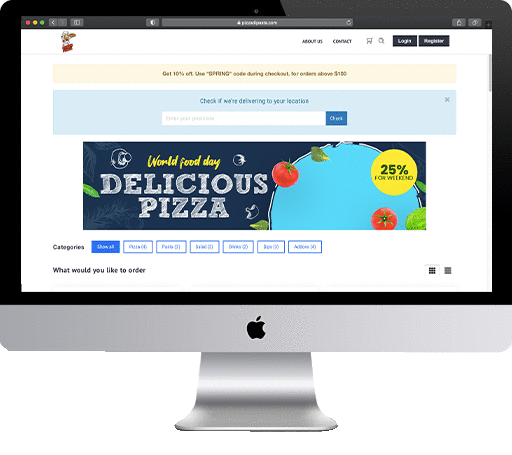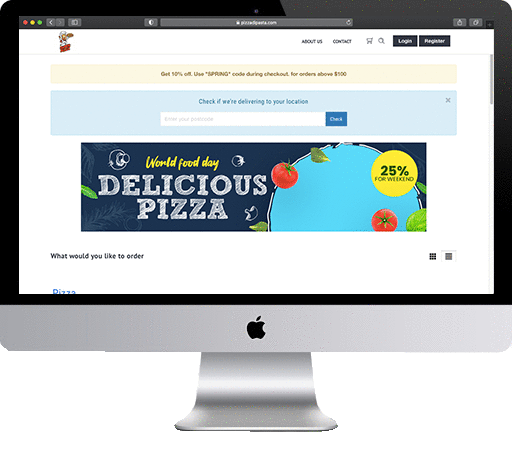 List view
You also can have jsut a simple kist of items. People can scroll through it and choose what they would like to order.
Ordering widget
If you already have a website, you can integrate our ordering widget to it. Jst configure your menu and use our system or mobile application to process orders from your clients.