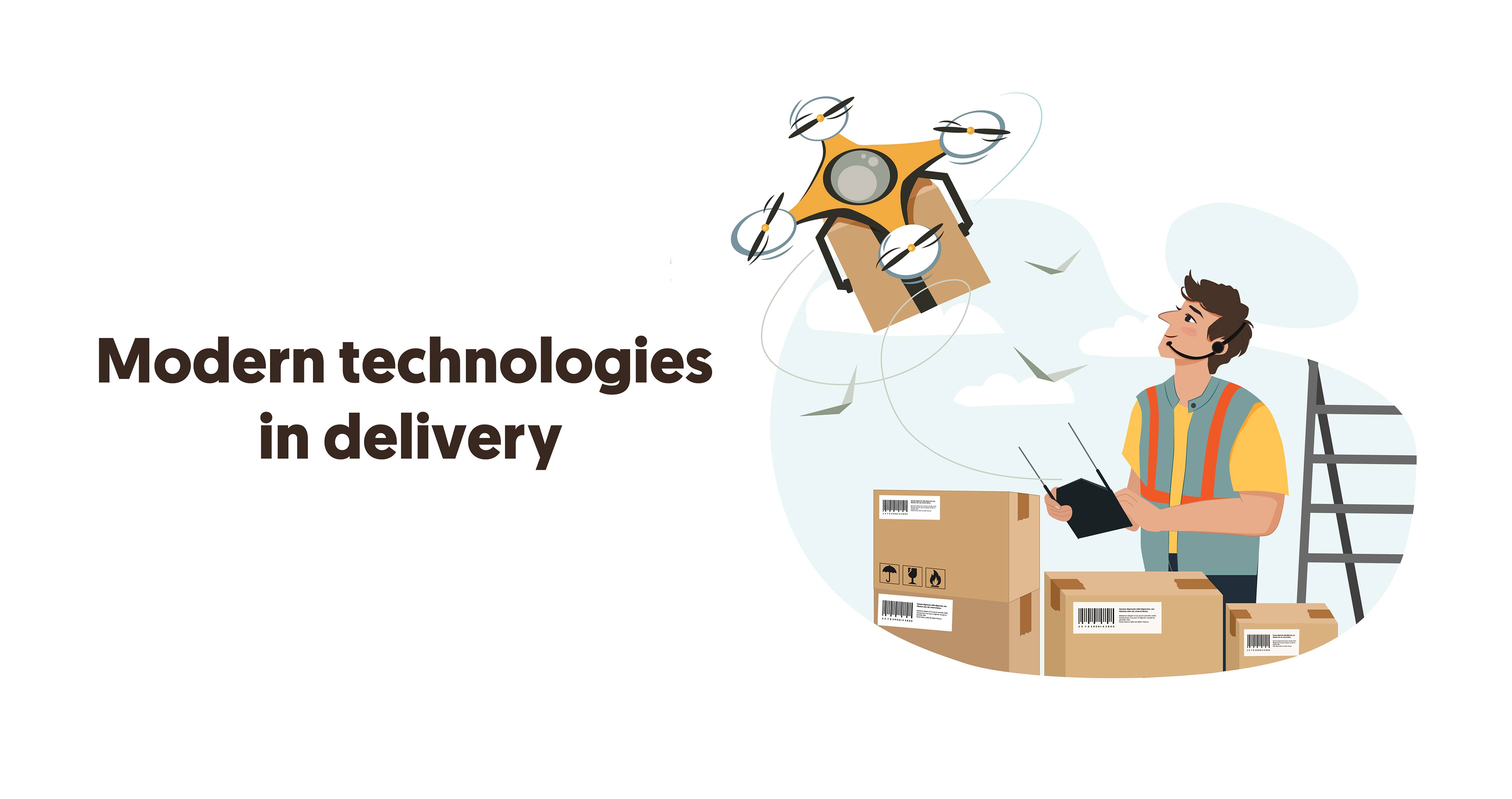 The wave of social upheaval associated with the pandemic and economic crises has challenged the food industry as well. But modern difficulties require modern solutions. One of these solutions is modern delivery options implementation. Food companies are to innovate to keep pace with this technological shift and fight off increasing competition from other sectors.
The most striking knowhow in the field of delivery has become the use of drones. They emit zero carbon and replace road-based delivery which on average involves a 4km round trip per delivery in a fossil fuel powered vehicle.
There is also an additional multiplier effect of abandoning traditional delivery methods. A recent government report from the Netherlands showed an alarming statistic. Around 120 food delivery drivers are involved in car accidents every year. In more than half of the cases the driver had to be taken to hospital by ambulance. The number of such incidents can be reduced to a minimum in the case of the use of drones.
Companies that are the first to use this technology get a huge competitive advantage in terms of speed and cost of delivery. According to some researches, drone delivery takes 5 to 10 minutes, versus 10 to 30 minutes at least for vehicle deliveries.
However, the technology does not stop at mastering only air delivery technologies. Much attention is currently being paid to the development of ground-based robot couriers. Companies are investing in delivery bots because those living in cities expect immediate and scheduled delivery. Robots calculate a route based upon the shortest distance and satellite imagery detailing the route, which save time and cost of delivery.
Although this type of delivery seems to be the most universal, there are still many drawbacks. First of all, there is a small load capacity. Small food delivery robots can only hold about 9kg of food. so don't expect to cater an event with automated delivery. The service robots scan both ways before crossing a street and should be able to avoid collisions with vehicles and people. Secondly, for safety reasons, they still can not develop the required high speed. And the most important thing is that there is no system yet that would allow to fully automate the process of such delivery.
Moving away from the question of the delivery process itself, it is worth paying attention to how the food industry aims to use technology to advertise its establishments, encouraging customers to arrange delivery and order from them only.
The global market for VR and AR is predicted to become an essential part of food industry. It is expected to soar to $1.6 billion by 2025, according to Investment banking company Goldman Sachs. The essence of using this technology is the ability of customers to feel like they are shopping in a store without leaving their own homes.
As for restaurants and cafes, they can use the effect of a virtual hall or even a kitchen, where customers are following the process of preparing dishes, staying at home enjoying the food they have already ordered there.