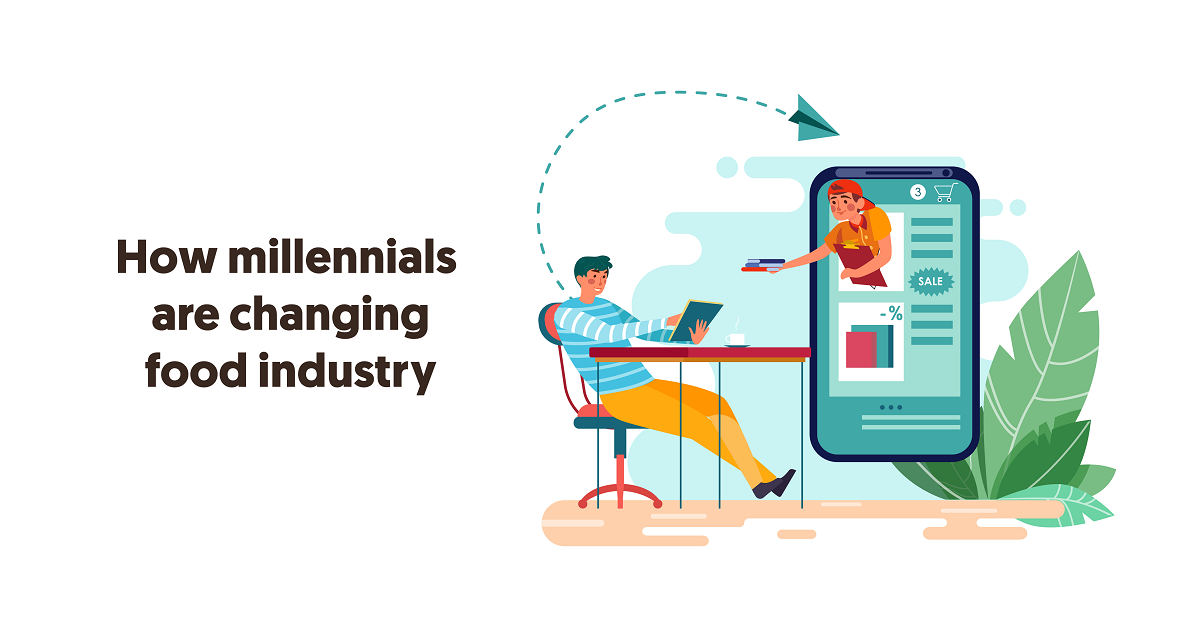 It is commonly believed all businesses start with the idea of a product. But, is it true? Not every idea can be implemented if there is no target audience for it.
A new survey conducted by Pew Research shows that millennials are becoming the largest population. This is expected to bring a dramatic hanger in the way people shop for food. Thus, food suppliers should consider this important factor when creating and developing their businesses.
Countless research has already approved: millennials and the younger generation prefer to buy their food online. In fact, some statistics suggests that they spend as much as $600 billion annually, and more than sixty percent of millennials prefer to shop online using mobile devices.
Perhaps the biggest implication millennials will have on the food and beverage industry is the generation's preference for delivery. This demographic has been driving demand for at-home delivery more than any other generation with higher spending power due to the added convenience and a propensity to stay at home.
COVID-19 has only accelerated only the process of spreading the delivery and online ordering systems. Since social distancing began, half of millennials found themselves ordering takeout one or two days a week. Millennials are very different from other generations in their propensity to choose. This is due not only to the trend for a healthy lifestyle, but also to reduce food waste. Giving the customer the opportunity to customize their dish independently reduces the likelihood that some ingredients will be thrown away. 46% of millennials say their favorite quick-serve restaurants give them the option to customize their meals from start to finish.
However, what is ironic is that millennials often value convenience more than taste. They might go to a restaurant or order food online just because it's closer and easier to reach — even though the food from a distant place is much tastier.
With unlimited access to the online world, millennials are making purchases they likely wouldn't make under normal circumstances. About a third of them increased online spending as a result.
Another factor contributing to the development of online orders is the fact that almost 73% of millennials put in more than 40 hours of work per week. That means they have less free time to prepare meals every day and are increasingly turning to food delivery. They also aren't big fans of cooking. They spend less time than previous generations on food preparation. 58% of millennials already say they are more likely to incorporate restaurant-prepared items into their home-prepared meals today than just two years ago. This offers a great opportunity for takeaways and catering companies.