Table orders
Give customers the option to order food to the table, using an app or through your website.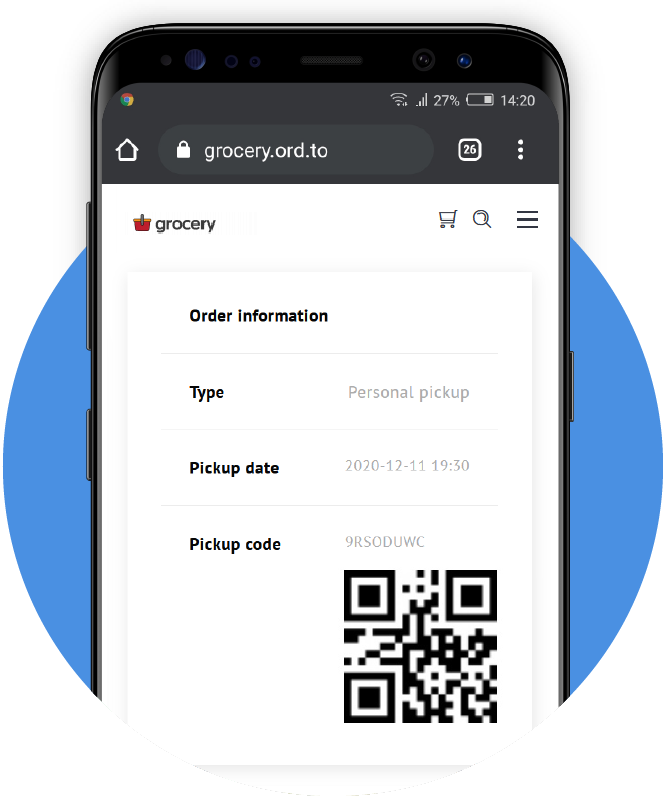 Confirmation and payment
The customer completes the order by providing his/her name, phone number, e-mail, and table number. He or she pays for the order in one of the available ways - in advance or by card or cash on delivery. You decide which payments you allow. Finally, the customer receives a confirmation with a generated QR code.
You receive an order
You receive an immediate notification of a new order - on the admin page, by email, and in the mobile app. You change the order status to "in preparation", and the customer receives a notification that the order is in progress.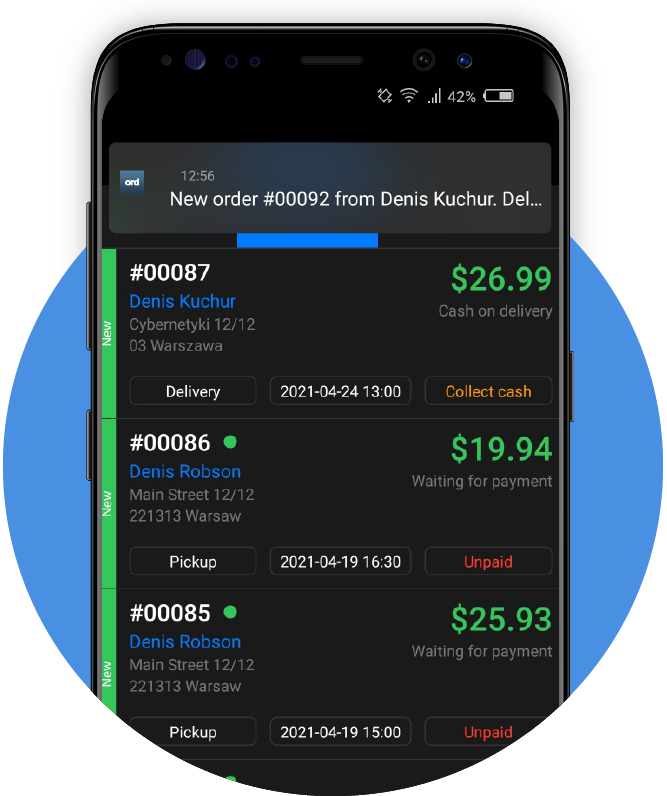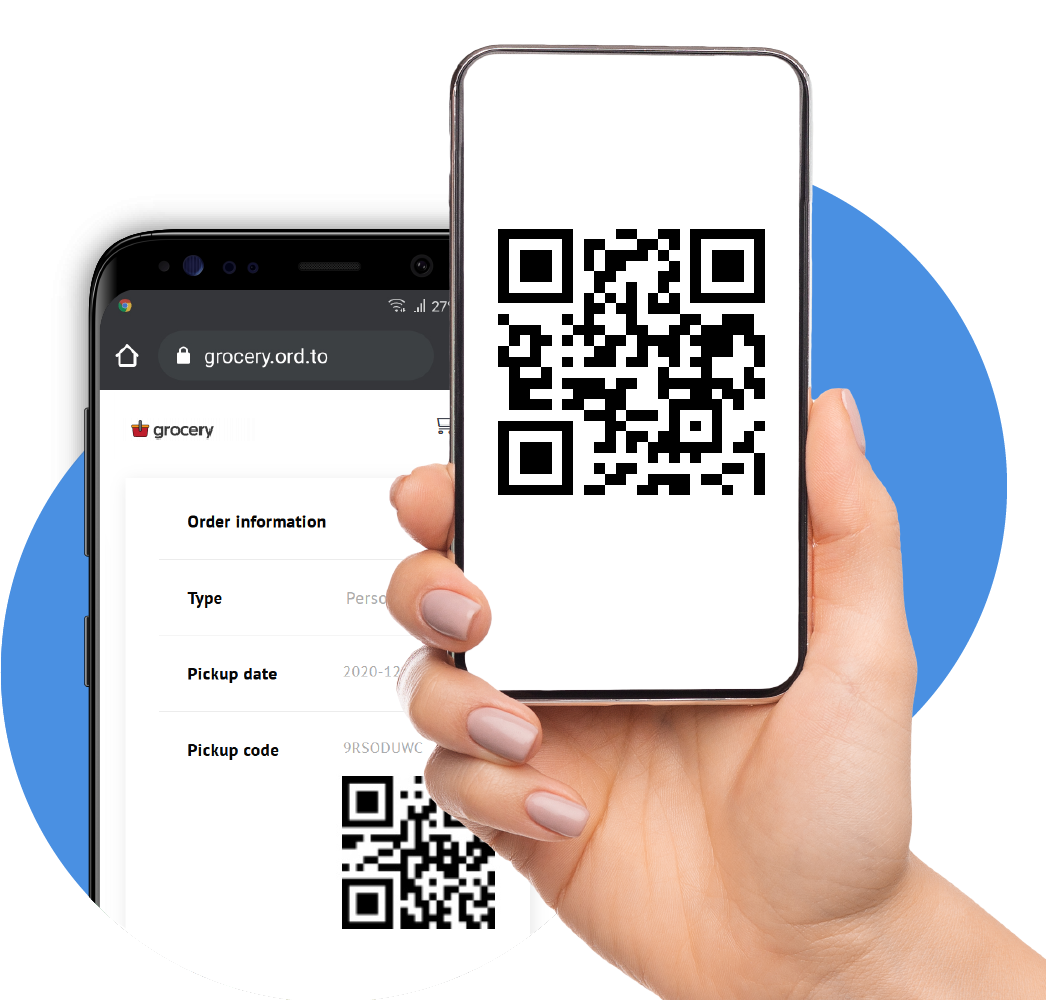 Delivery to the table
When an order is ready, the waiter carries it to the desired table. He or she may ask the customer to show a pick-up code or QR code, which can be scanned using the app. In this way, he confirms the order.
Finalize the order
Change the order status to "delivered" and that's it! The customer will no longer have to wait for the waiter to come and bring the menu.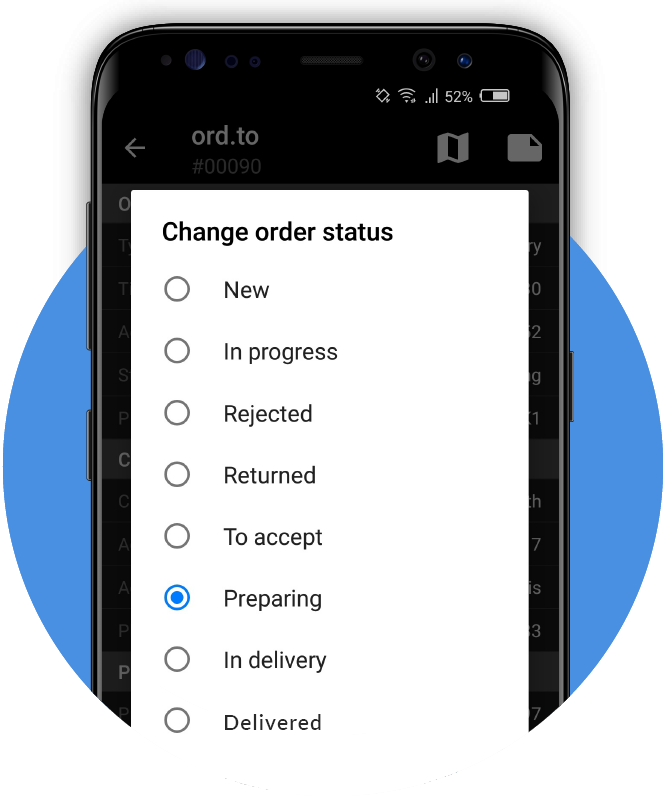 Build your ordering website
use it for free for up to 10 orders and 20 products monthly
Start building it now!