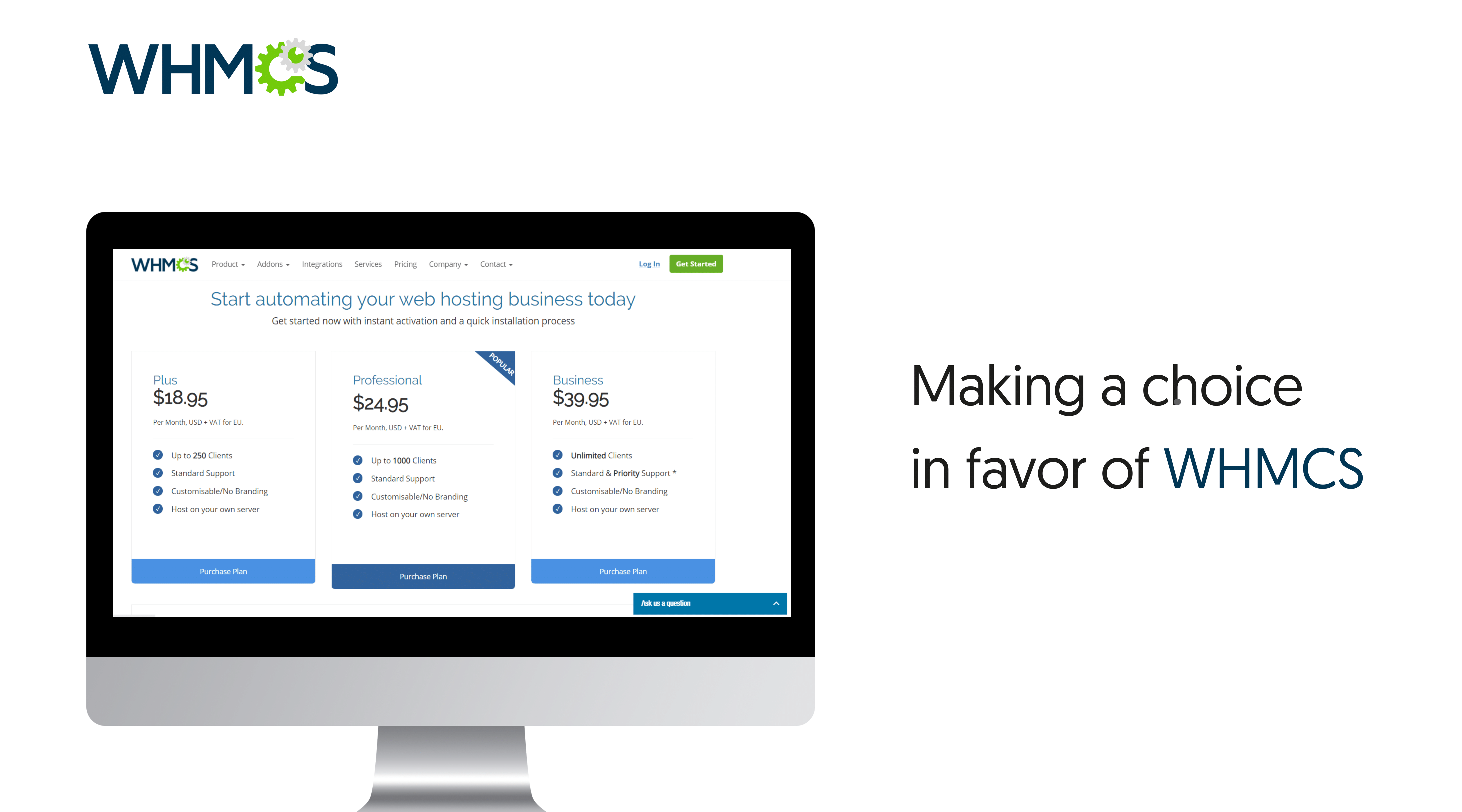 Business, as many other economic sectors, evolves with the development of technology. One of the directions of this kind of development is the automation of all business processes. This helps to save not only money, but also time. We also believe all kinds of businesses require entrepreneurs to have full control over the process. That is why we decided to integrate with WHMCS - an automation platform that simplifies and automates all aspects of operating an online web hosting and domain registrar business.
Our team not only thoroughly studied all the features of the platform, but also relied on the positive feedback from its more than 30,000 users. WHMCS has been designed to be easy to customize and integrate into the existing website. It completely suitable for our clients who create their restaurant websites through the Ord.to system.
Due to the fact that WHMSC platform is famous for a number of integrations with other major systems, it has a full set of tools that help to move businesses to a new level. No matter how much attention is paid to providing a variety of services, the only key to running any business is payment. And this is quite logical, because the profit depends on it. In this regard, it is worth paying attention to the payment systems WHMSC cooperates with. Thus, it is worth noting the complete integration with PayPal, which net annual income amounts to more than 17,77 bn U.S., according to Statista. Besides, a build-in payment reminder friendly notifies for failed payments.
In addition to supporting bulling, synchronizing and customizing professional invoices, the platform also provides with website statistics, what helps to present the success of working with clients in a visual form, and not only.
How is this integration good for our customers?
• Access to a wide variety of tools when creating and working with websites.
• Open access to useful apps.
• API system.
• Free 24-hour access to support staff