With the help of Ord you can start selling food online on your own restaurant website in just few minutes. Use the steps below so that your guests can easily order online, and you can easily manage your orders.
1. Create Ord account
You can create account in Ord absolutely for free and use it up to 10 orders every month. You don't need any technical knowledge in order to configure your own food ordering website! Just follow the simple steps in the registration wizard. Create a free account.
2. Choose your website layout
Then you need to decide how you want to display your offer. It can be for example a visual representation of dishes in boxes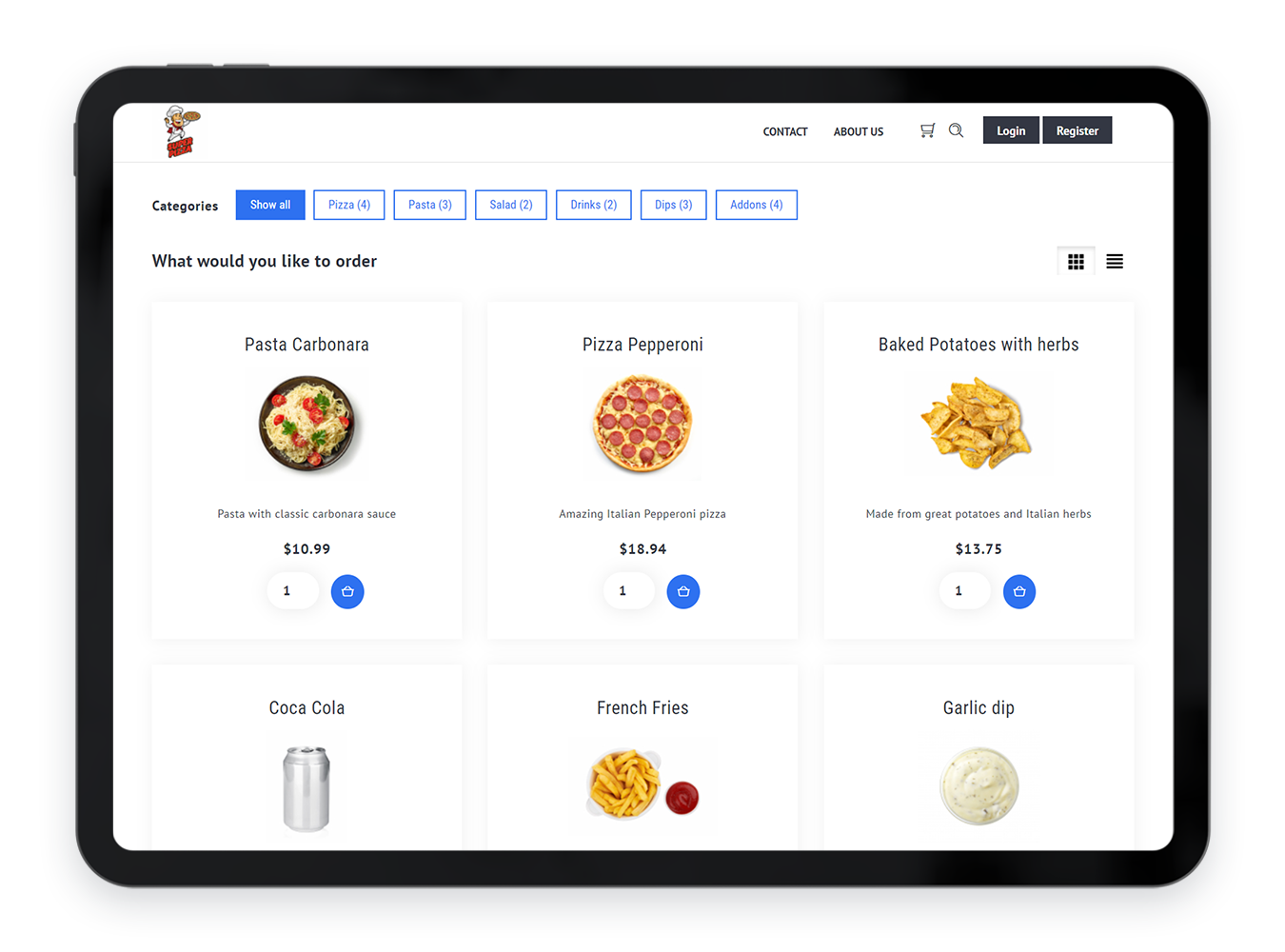 You also have an option to display your offer in a form of a simple list. This layout will make your menu more structurized and it will be easier for clients to navigate through different menu items.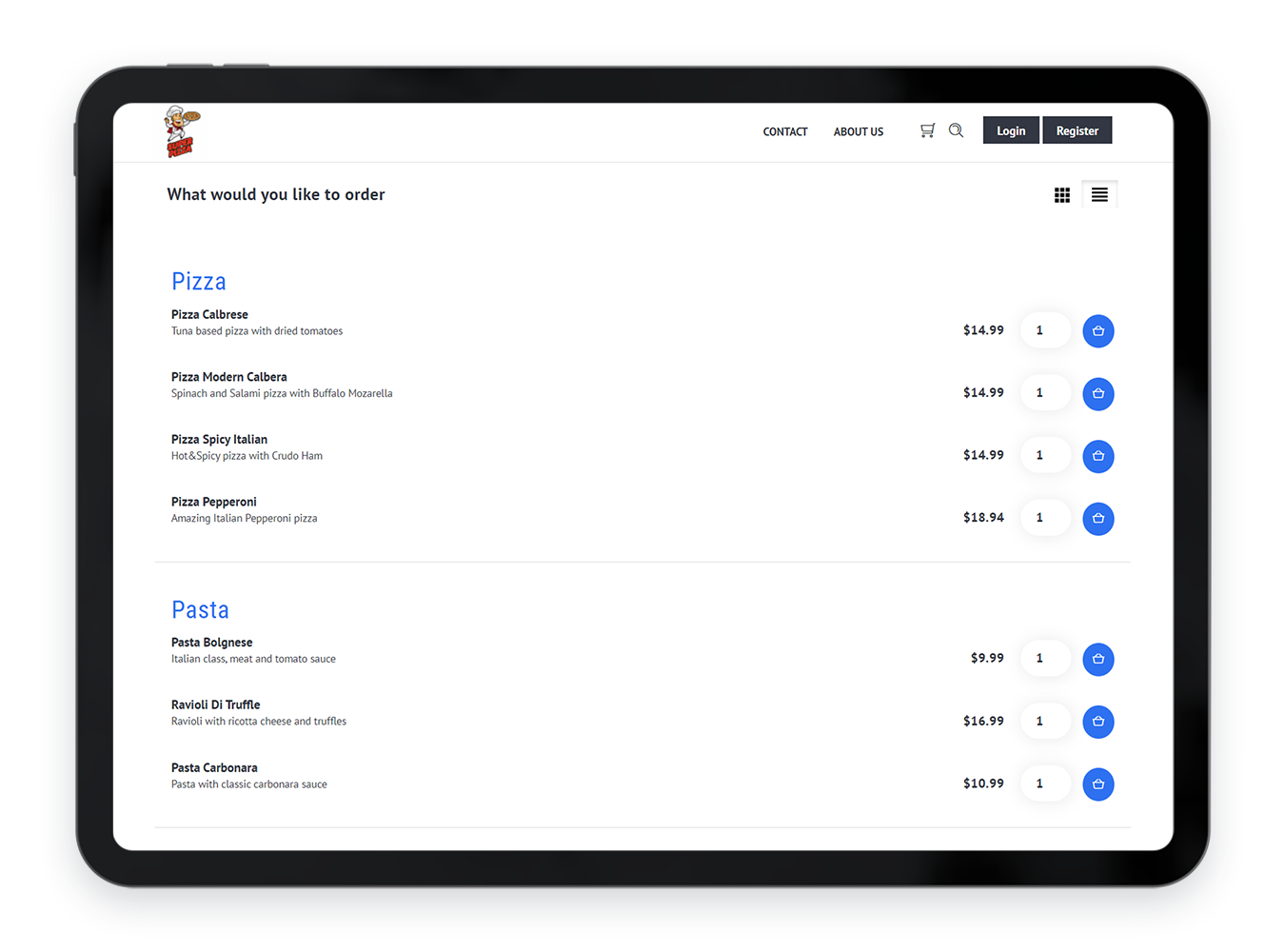 If you already have a website, you can easily integrate our food ordering widget to it. This way, your clients will have simple and easy way to order food from you.
Clients will have a possibility to order food directly from your website and you can process orders via Ord web or mobile application. Learn more about Ord widget here.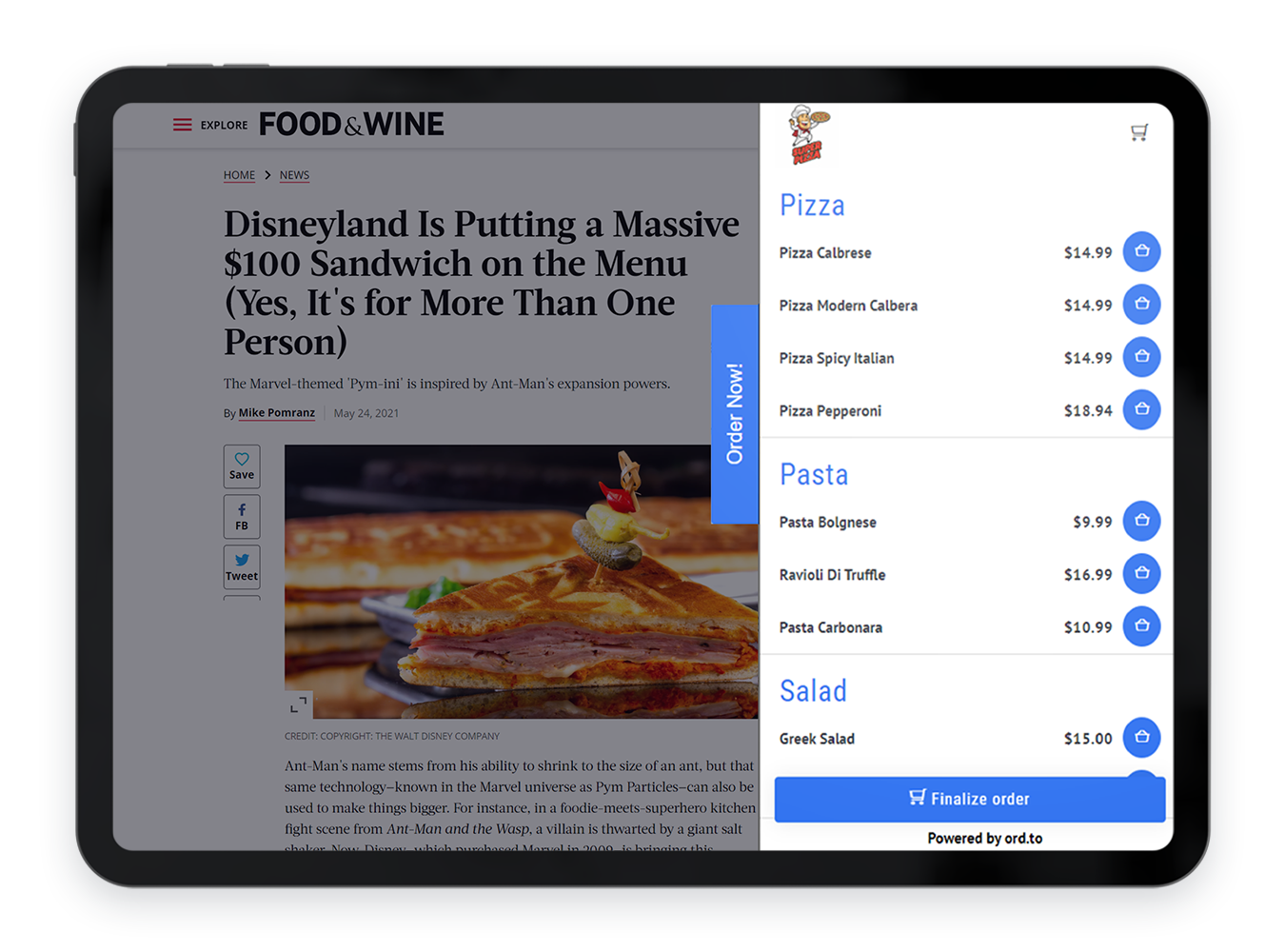 3. Add your menu
Now it is time to add your offer on a new website! Our built-in product builder will help you to convey the unique value of every product. You can write attractive descriptions, configure addons, different price options, upload attractive pictures and much more! Learn more about products management here.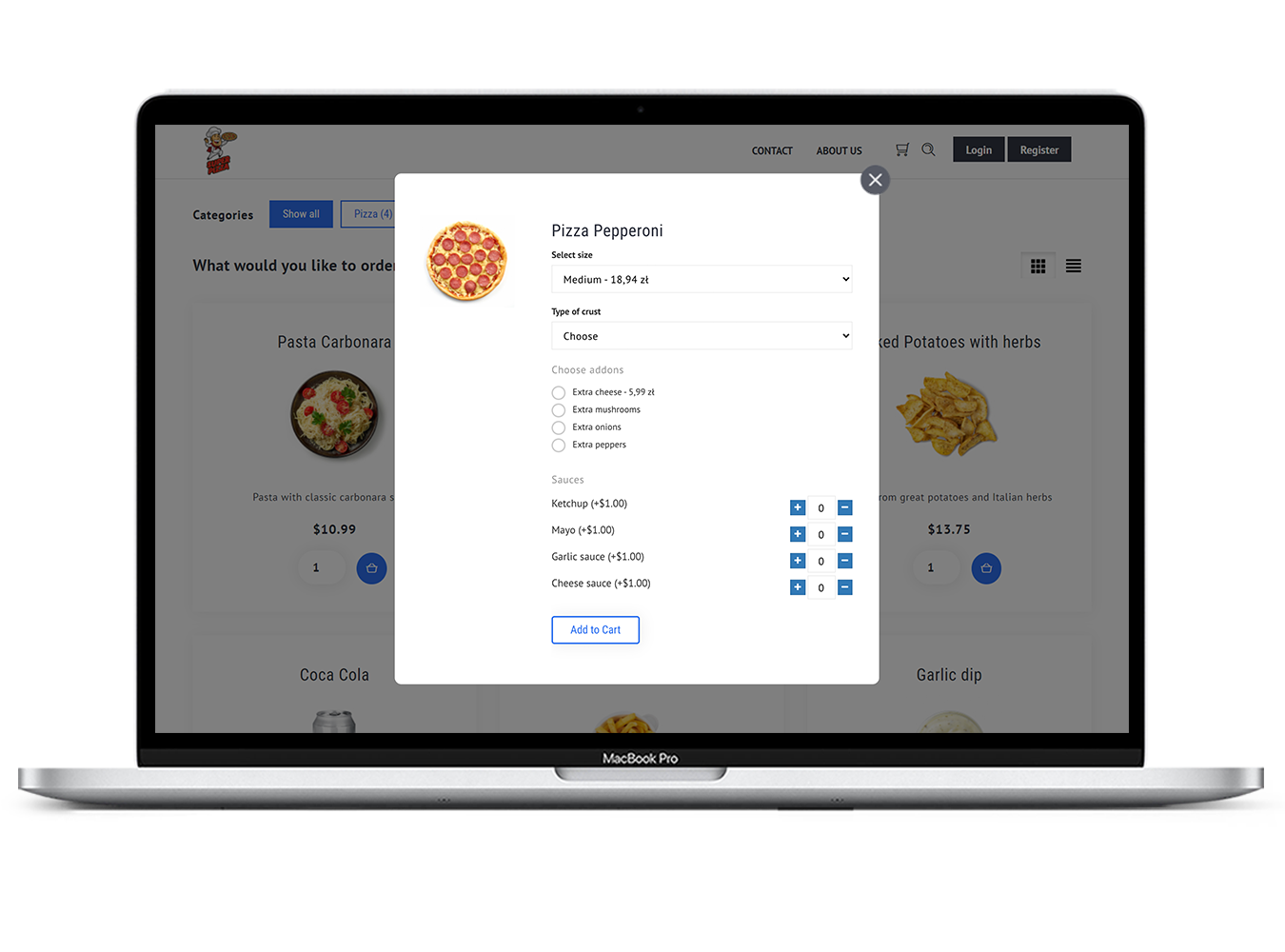 4. Define delivery strategy
It is very important to ensure high-quality and in-time delivery of food to clients. With the help of Ord you can easily choose and configure your delivery strategy. Decide yourself how you deliver orders to clients! Define methods,price and time of delivery!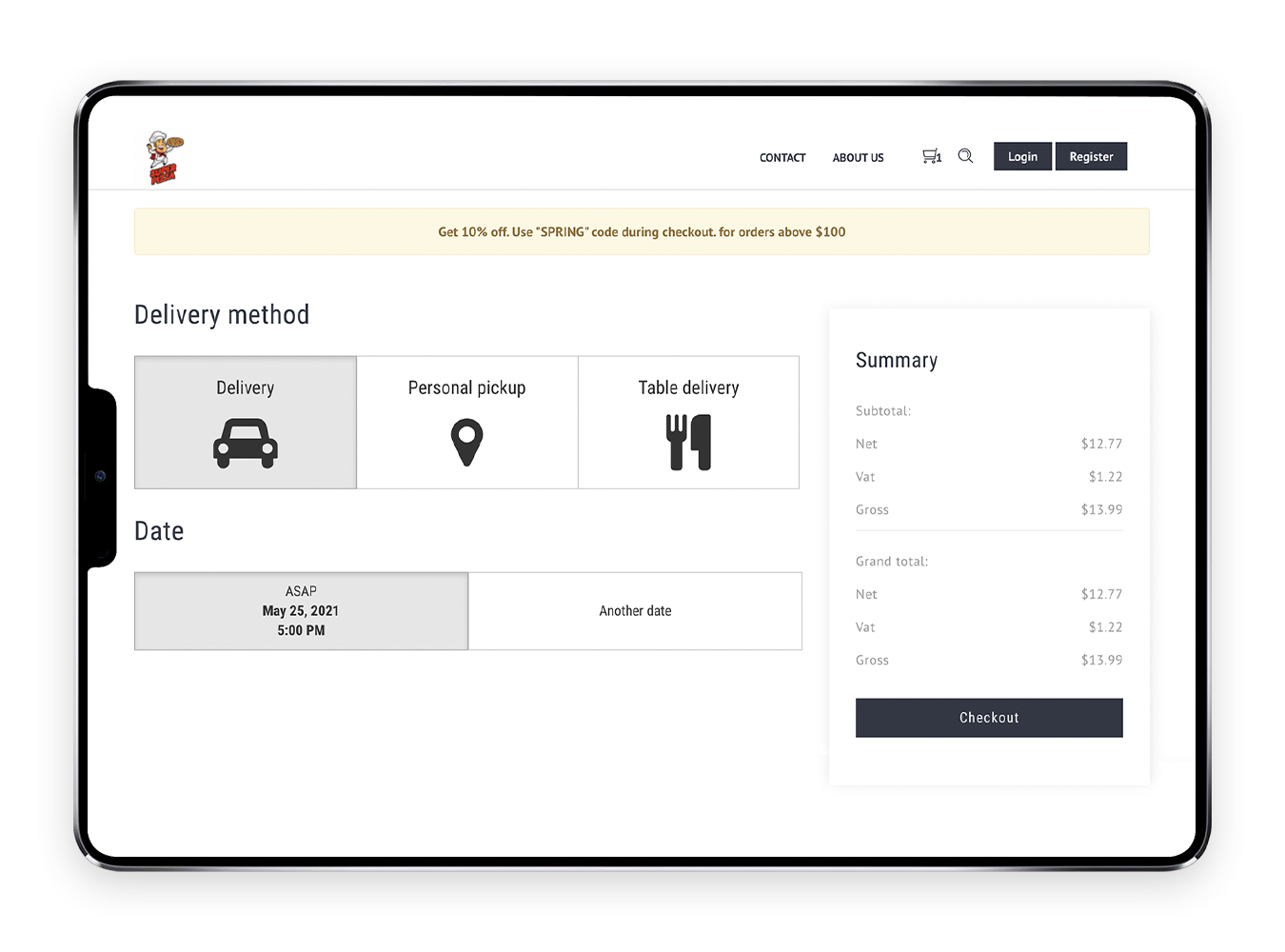 If you want, you can even draw your delivery zones on a map and set different delivery prices for them!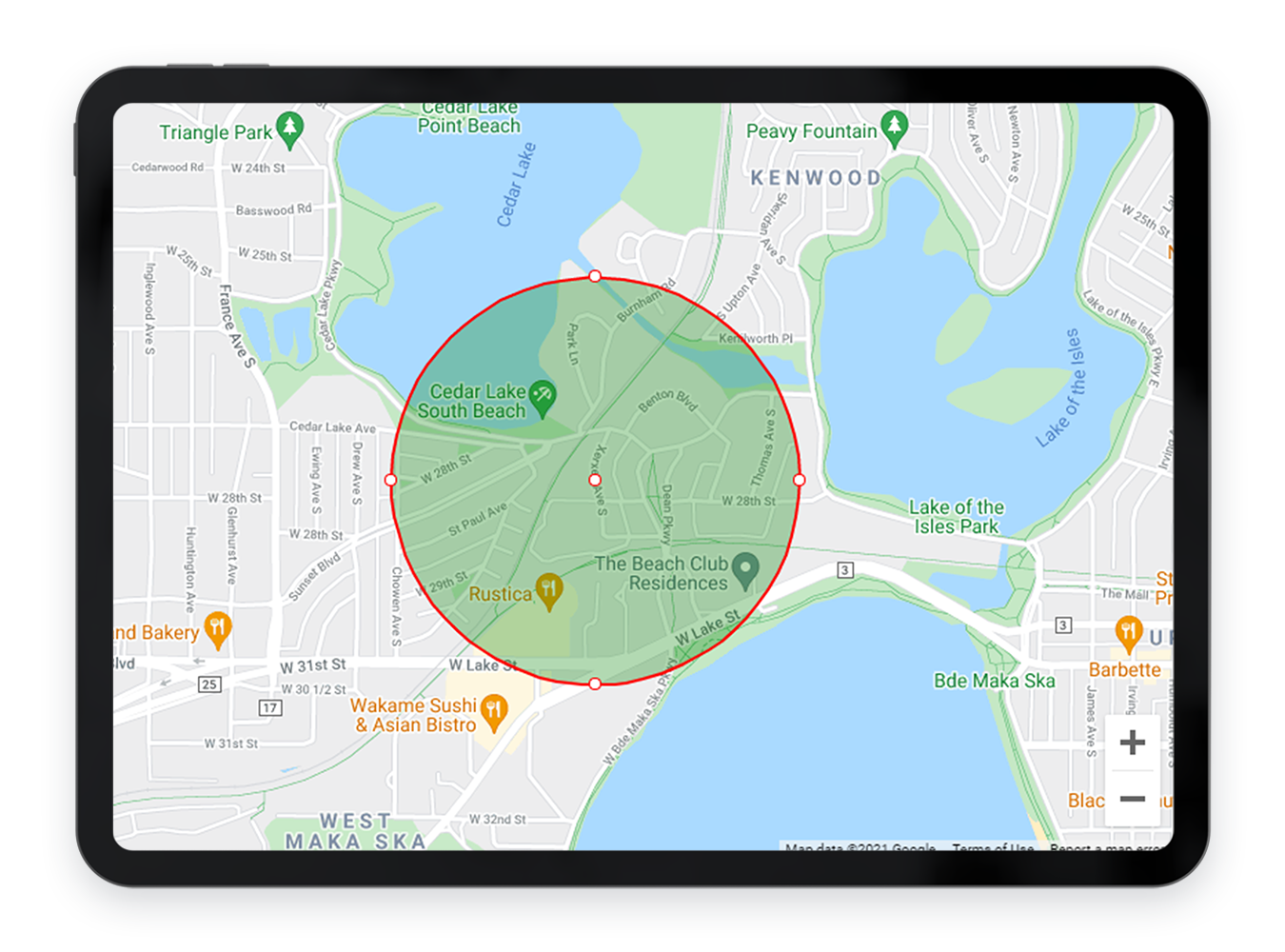 Once the order is passed to deliver guy, you can easily track with our built-in delivery control system. Learn more about delivery management here.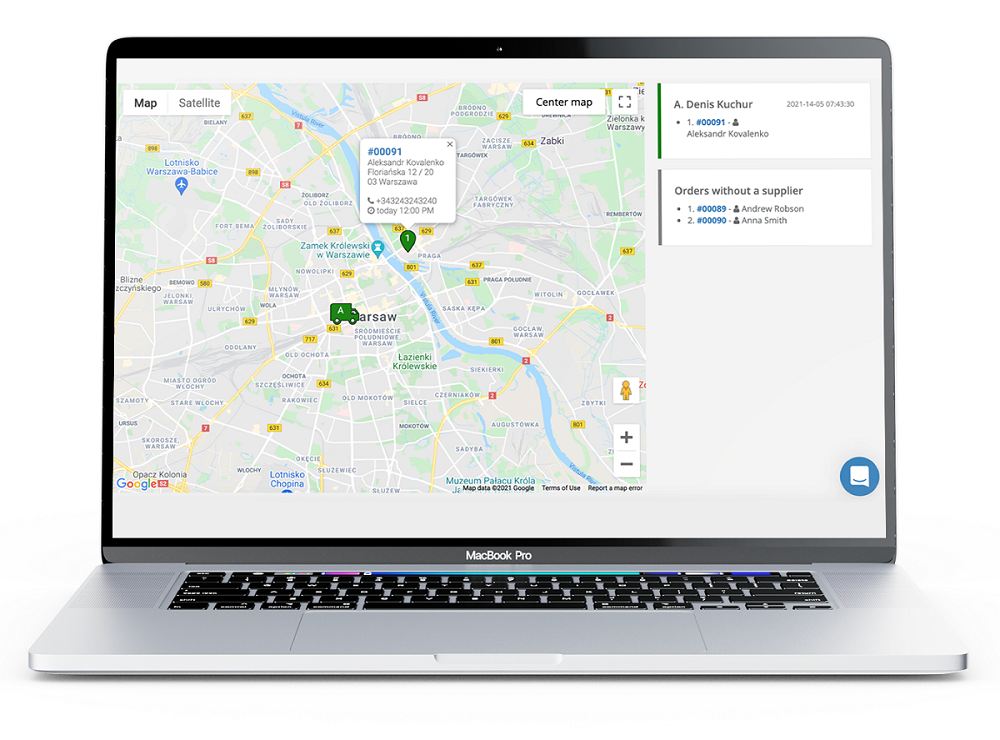 5. Install mobile apps
Our mobile app provides you the most convenient way to receive and process incoming food orders! You can donwload both IOS and Android.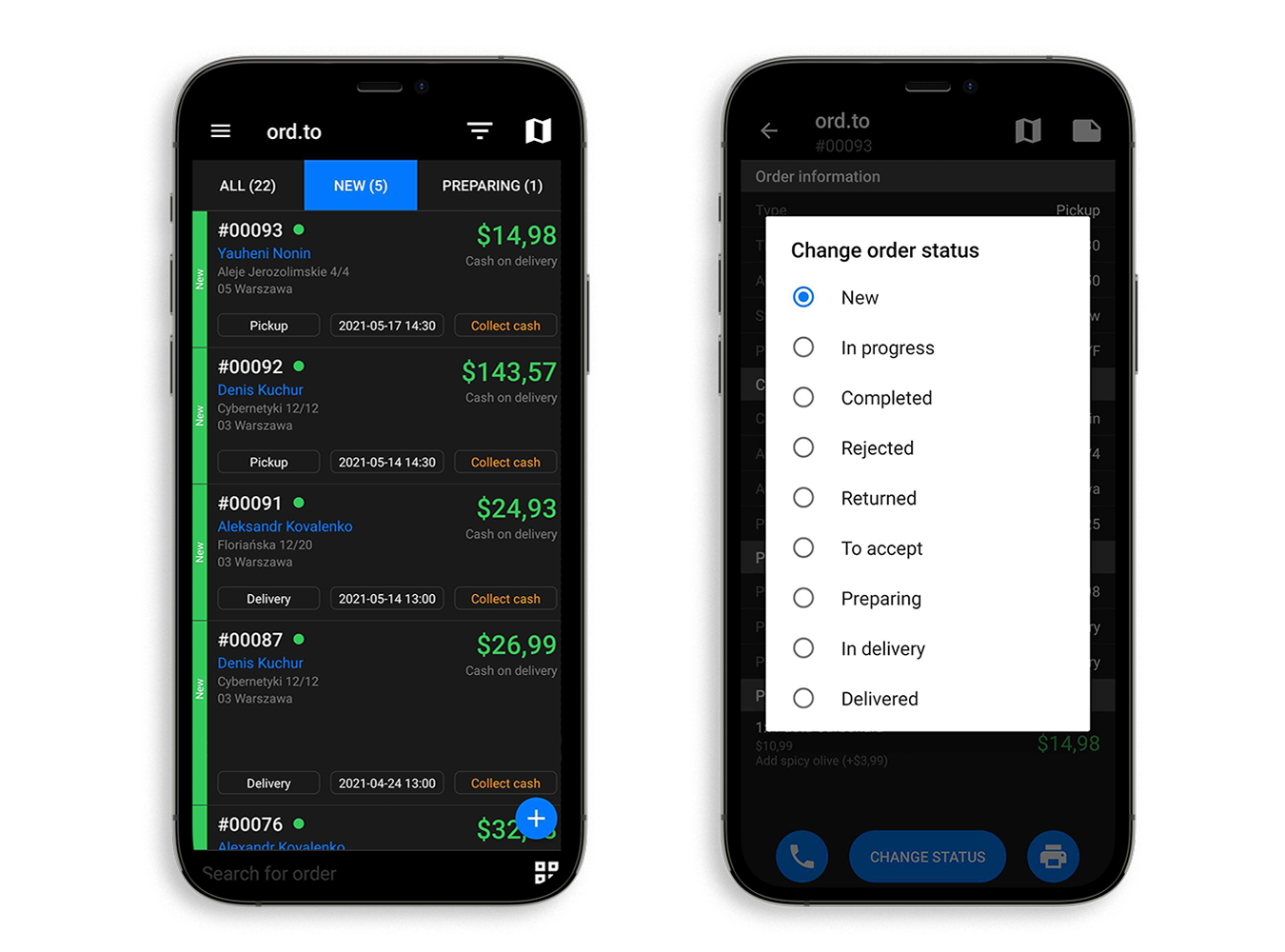 After installation, all you need to do is to enter an access code which can be found in your profile. You can use our mobile absolutely for free. Learn more about how to manage orders in the mobile app here.
6. Start receiving orders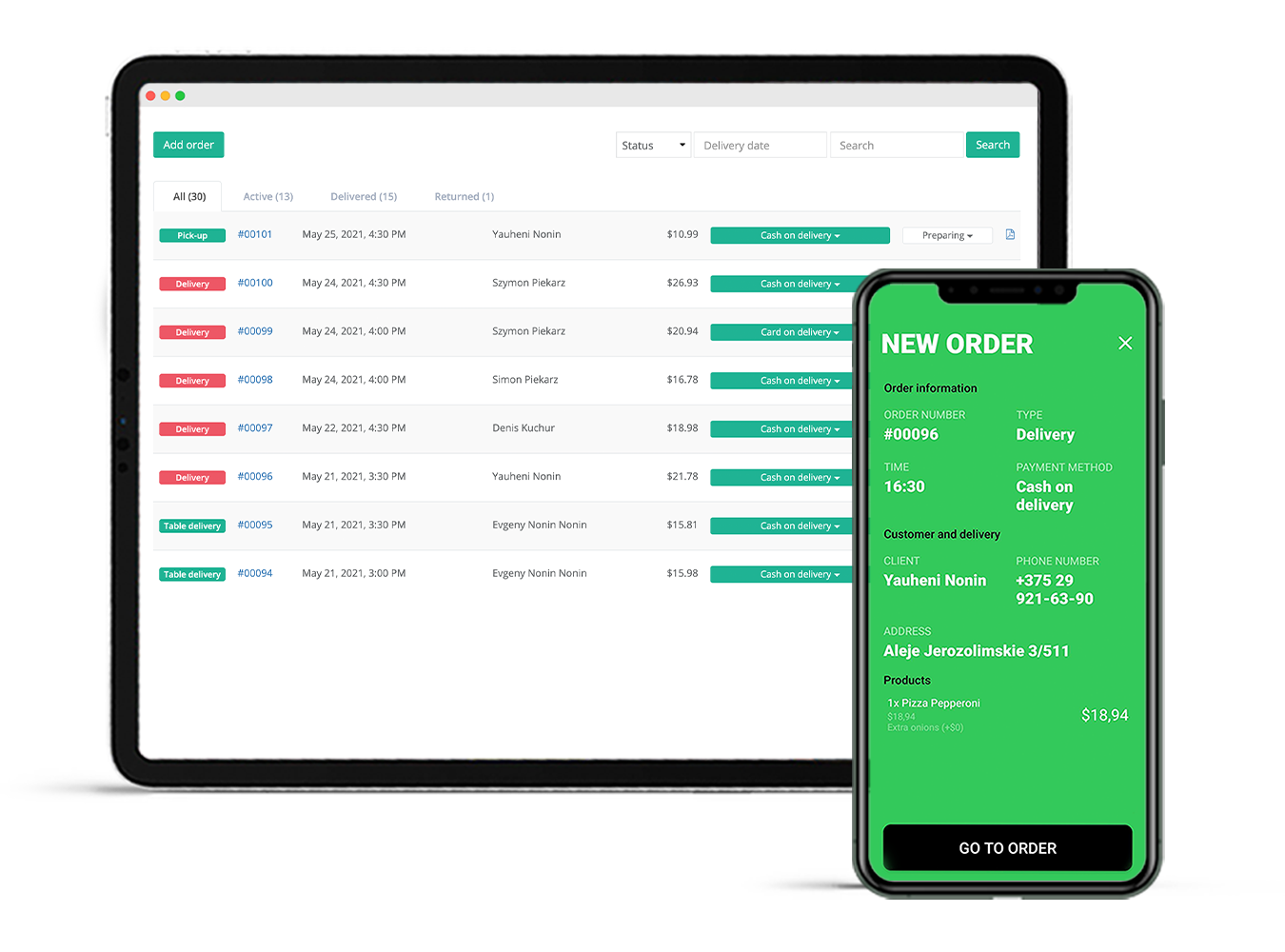 Congratulations! You finished the initial set up of your system. Now your clients can easily place an order on your website and you can process them with the help of our web or mobile application! Learn more about order management here.
What's next?
Set up online payments
Set up working and delivery hours
Send email campaigns
Set up promotions
Set up loyalty program