Ordering website is ready immideately after registration
You have a template of your website immidiately after registration. All you have to do is to customize it a bit by adding your menu, domain name and payment methods! After these simple steps, it will look as attractive as this one: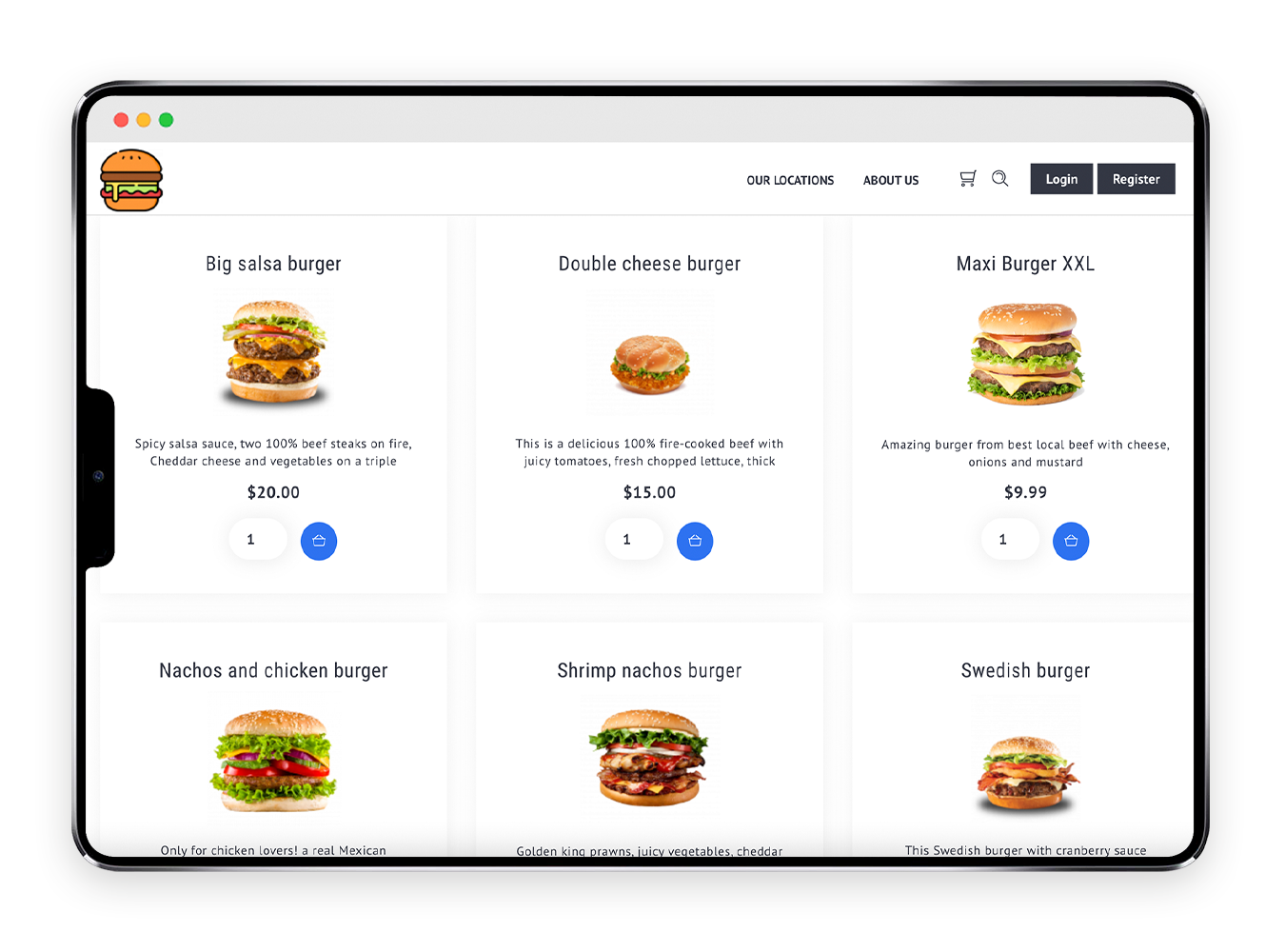 Product customizer
You have a lot of built-in possibilities to convey the unique message of each product starting from bright pictures and description ending with different product variations, addons and combos!
List all your locations!
Create a separate page and tell your clients where your restaurants are located. You can create a separate ordering websites for each restaurants or use the only one for all locations.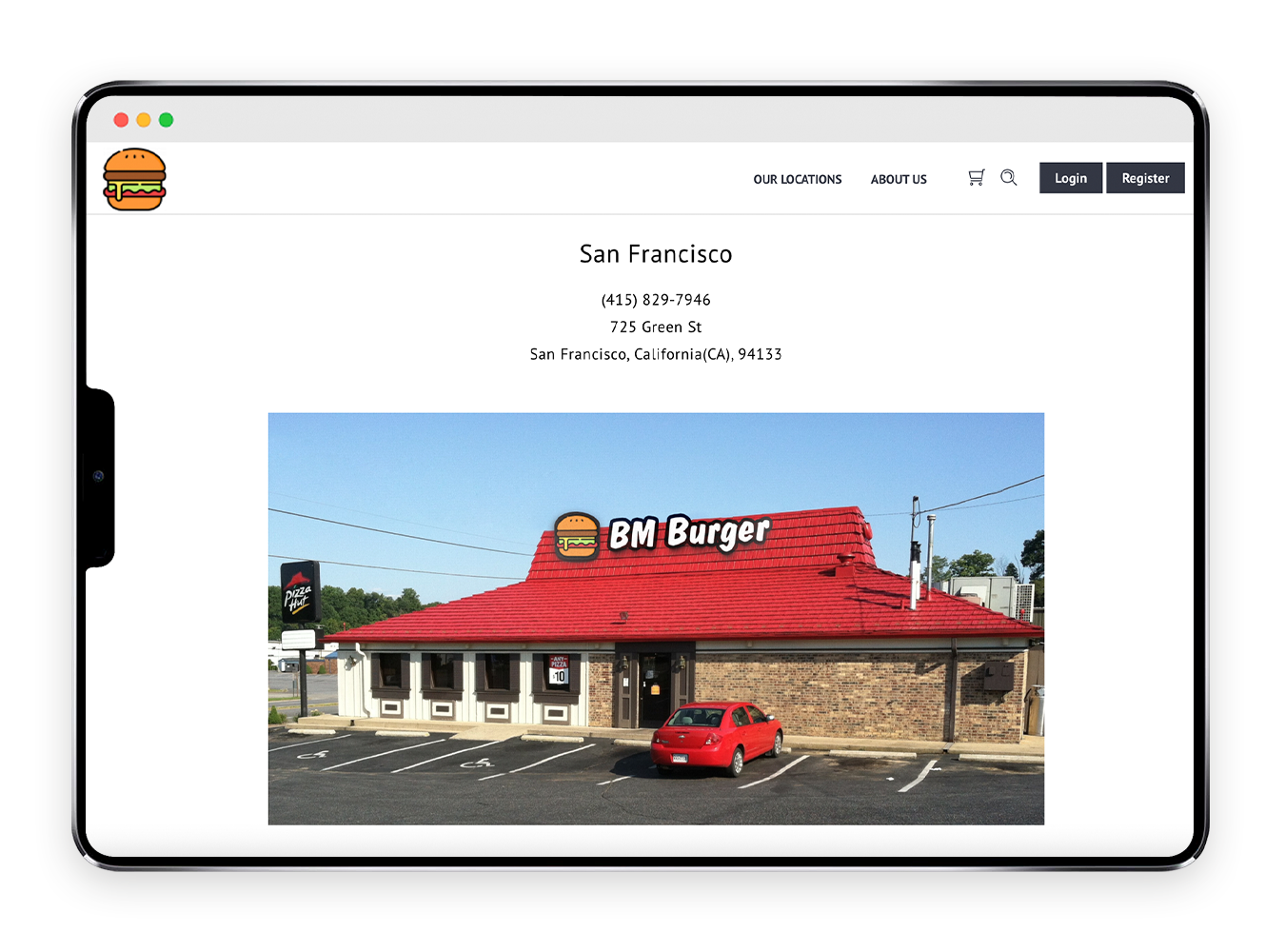 Multiple pickup locations!
Give an opportunity to your client to choose at which location they want to pick up their order. This way you can have one ordering website for multiple restaurants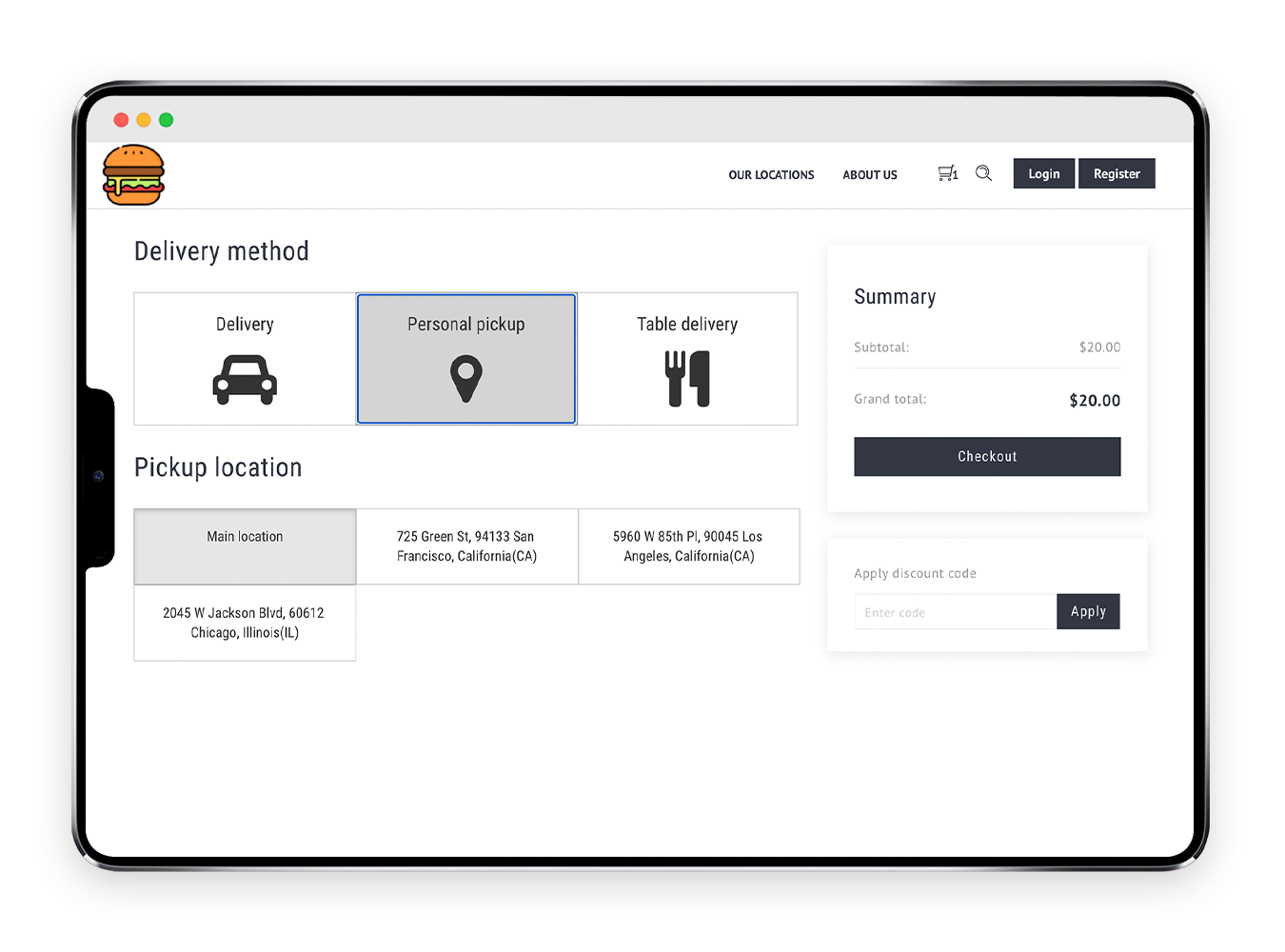 Let your clients pay cashless!
The restaurant ordering system supplied by Ord is integrated with quick online payments. Thanks to this, you will earn even more customers as more and more people nowadays prefer cashless transactions. Let customers pay for food digitally using integrations with the most popular payment methods - PayPal, Stripe, Square and others.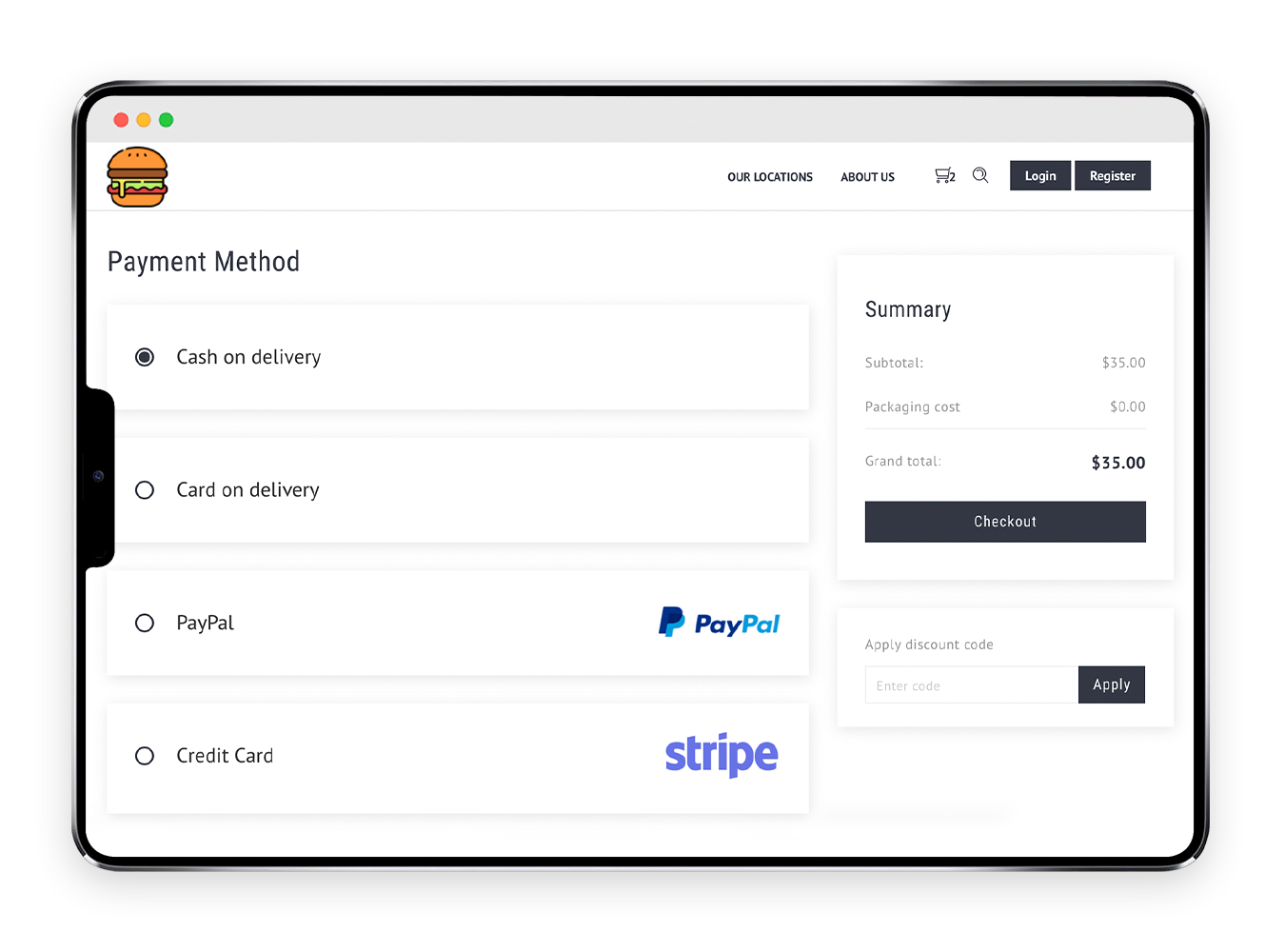 Use different incentives to make your clients order more!
Marketing promotions can become the main driving force to increase the amount of online ffod orders coming from your food ordering website. Ord offers a set of different marketing tool which can be used by you as discount codes, loyalty program, deals and more!